Nowadays, every developers knows using Software Tools for developing the latest and modern feature-rich projects. There are certain factors to be considered while selecting the corresponding development tool, based on the type of the project include: company standards, tool usefulness, tool intergration with another tool, selecting an appropriate enviroment and learning curve. So, in this article, we will show our collection of 20+ best software development tools for developing the latest and modern projects.
1. GitHub – Powerful Tool for Coding
Above all, GitHub is a powerful collaboration tool and development platform for code review and code management. So, with this GitHub, the users can build applications and software, manage the projects, host the code, review the code etc.
Key Features:
With GitHub, developers can easily document their code and can host the same from the repositories.
Moreover, GitHub's project management tools help its users to stay aligned, co-ordinate easily and get their task done accordingly.
Few features of GitHub that make it a useful tool are its code security, access control among the team members, integration with other tools etc.
Then, Few developers use GitHub for experimenting new programming languages in their personal projects.
In addition, GitHub can be hosted on servers and on a cloud platform. It runs on Windows and Mac OS.
Price:
Free for open source projects and public use.
For developers: $7/month
For teams: $9/month, for organizations it is $21/month.
2. Bootstrap – Best software development tools
Bootstrap is an open source and free framework for developing responsive websites and mobile-first projects using CSS, HTML, and JS. Therefore, Bootstrap is widely used to design faster and simpler websites.
Key Features:
As Bootstrap is an open source toolkit, one can customize it according to their project's requirement.
Above all, it is provided with built-in components which are used in accumulating responsive websites by a smart drag and drop facility.
Moreover, powerful features of Bootstrap like a responsive grid system, plug-ins, pre-built components, sass variables & mixins allow its users to build their applications.
Quick modeling of the ideas and building of the web applications.
This tool also guarantees consistency among all the developers or users working on the project.
3. Node.js
Node.js is an open source, cross-platform and JavaScript run-time environment. Therefore, they uses it to design a variety of web applications and to create web servers and networking tools.
Key Features:
Firstly, Node.js applications run on Windows, Linux, Mac OS, Unix etc.
It is also efficient and lightweight as it uses non-blocking and event-driven I/O model.
Thirdly, Node.js is used by developers to write server-side applications in JavaScript.
Moreover, Node.js modules are used to provide rapid and well-organized solutions for developing back-end structure and integrating with the front-end platforms.
Most importantly, the largest ecosystem of open source libraries is available with node.js package.
4. Cloud9 – Best software development tools

Cloud9 is on software development tools list/ environment to integrate online. Supporting multiple programming languages such as Python, JavaScript, PHP, and other Cloud9 is a great diverse option for developing software.
Therefore, Cloud9 is one of the best software development tools.
Features:
Usable for scripting, running and debugging code in the cloud
Code together in real-time with the collaborating options
Easy to write, run and debug serverless applications
Quick to run commands and access AWS services directly
A broad selection of run configurations
5. Atom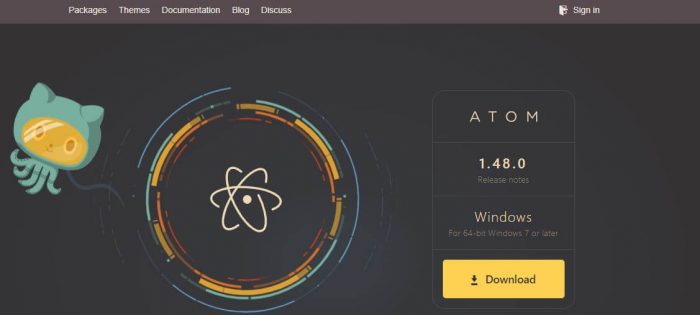 Atom is an all-around text editor best software development tools. To clarify, it is an open-source that can be used and customized to do anything without the added effort of modifying the configuration file.
Based on its suitability for the development of management tools, we've included Atom in our software development tools category.
Features:
Cross-platform editing
Smart autocompletion allows for faster coding
In-built package manager
Comes with 4 UI and 8 syntax themes
Easy to customize and style
6. Jira – one of the best software development tools
Jira is one of the most popular and best software development tools. Therefore, Agile teams use it for planning, tracking and releasing the software.
Key Features:
This tool is customizable and also has some prevailing features in every development phase.
Using Jira, we can also accomplish the work in progress, generate reports, backlogs etc.
Moreover, few other important features of Jira software are Scrum boards, Kanban boards, GitHub integration, Disaster recovery, Code Integration, Portfolio Management, Sprint Planning, Project Management etc.
Jira also works for Windows and Linux/Solaris operating systems.
Price:
In the cloud for small teams: $10/month per 10 users
For 11 – 100 users: $7/user/month.
For a free trial: available for 7 days.
7. Bitbucket – Is a tool for version control

Bitbucket is a tool for version control. To clarify, it is one tool for all your needs from code to deployment. Moreover, Bitbucket integrates well with Jira.
Features:
Code review and collaboration
Provide granular access control to your team
Integrated CI/CD tools
Deployment permissions
Pricing:
Free plan
Standard plan starting from $3 per user per month
Premium plan starting from $6 per user per month
8. Linx – Part of the mainstream when it comes to agile software development tools
Linx is used for APIs, automation, and, application development. It is a low code development platform used to build and automate backend applications as well as web services. Moreover, it allows you to simply and swiftly build processes that allow you to control and rewrite data across multiple systems.
Linx is part of the mainstream when it comes to agile software development tools.
Features:
Firstly, Design applications using the prebuilt components to automate workflow
Secondly, Create processes to implement logic, integrations and business rules
Visual debugging features
Speed up application delivery with the provided programming functions and services
Also, help develop event-triggered apps, database apps and much more
Pricing:
IDE desktop designer plan is free
Application server plan in $149 per month
9. monday.com – best software development tools
monday.com provides an agile software development tools or platform. It helps agile teams to build the products faster and iterate them swiftly.
It will let you integrate your existing software development tools and your data from multiple tools can be automatically brought to monday.com. You can also automate the workflows with monday.com and save your time.
Key Features:
monday.com has features to customize your workflows so that you can plan your iteration needs.
You will be able to track your team's progress through real-time progress reporting.
Furthermore, Exact effort tracking features will let you easily track the actual story points spent on different projects and tasks.
Using forms you will be able to respond to bugs and issues quickly and efficiently.
10. Embold
Fixing bugs before deployment saves a lot of time and energy in the long run. Embold is a software analytics platform that analyses source code and uncovers issues that impact stability, robustness, security, and maintainability.
Features
With the Embold plugins, you can pick up code smells and vulnerabilities as you code, before making commits.
Moreover, Unique anti-pattern detection prevents the compounding of unmaintainable code.
Integrate seamlessly with Github, Bitbucket, Azure, and Git and plugins available for Eclipse and IntelliJ IDEA.
Get deeper and faster checks than standard code editors, for over 10 languages.
11. Quixy – best software development tools
Quixy is a visual, easy-to-use, and no-code platform to build complex custom enterprise software. More than 10 industry vertice use Quixy to automate tasks & processes and build applications without writing any code.
On G2, it is rated as a leader in the Asia Pacific. Therefore, it has a lot of pre-built solutions for various use cases like Incident Management, Expense Management, CRM, Project Management, etc.
Key Features:
Quixy is a Zero-Code platform and hence can be used by anyone.
You will be able to build a User Interface by dragging and dropping more than 40 field controls.
Visual Builder will help you to model processes and build workflows.
It also provides ready-to-use templates and components.
Quixy Simulator will help you to test what is built.
Moreover, Quixy is an enterprise-ready platform and offers features like an audit trail, option to host on a private cloud, IP filtering, single sign-on, custom password policies, and multi-step authentication, etc.
12. Atom
Atom is an open source and free desktop editor cum source code editor that is up-to-date, friendly and hackable to the core.
Key Features:
Atom supports cross-platform editing and works for various operating systems like Windows, Linux and OS X.
It is also a customizable tool with which one can effectively edit the look & feel of the User Interface, add few important features etc., without editing the configuration file.
Most important, its built-in package manager, smart autocomplete, multiple panes, file system browser, find & replace feature etc. made it a remarkable tool
Atom is used to build cross-platform applications with web technologies using a framework called 'Electron'.
13. Kotlin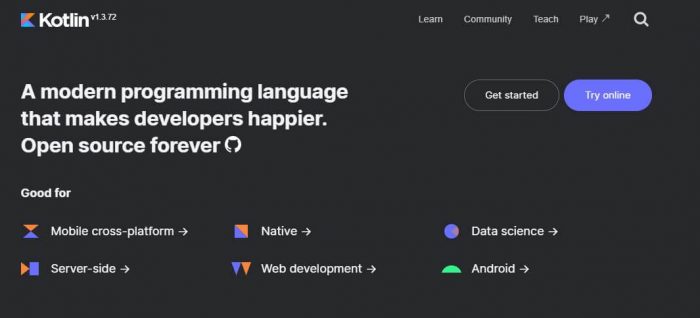 Kotlin is an open-source project and among well-known and best software development tools. Furthermore, it is a modern programming language that allows for ease in a developers' work.
Features:
Provide output in optimal size
Moreover, provide output readable by JavaScript
Provide interoperability with existing module systems
14. Eclipse – best software development tools

Eclipse is a developer workspace server as well as cloud IDE. To clarify, the software allows a combination of multiple languages and other features with their default packages.
Features:
Can be used to create web, desktop and cloud IDEs
Refactoring, code completion, syntax checking
Error debugging
Easy to integrate with other frameworks
15. CloudForge

CloudForge is a collaborative cloud development platform. Moreover, it is a Software as a service or SaaS, which can be used for application development.
Features:
Version control hosting
Ability to collaborate and connect with others
Bug and issue tracking options
Granular permissions and project access
Pricing:
Standard plan for $2 per user per month
Professional plan for $10 per user per month
16. CodeLobster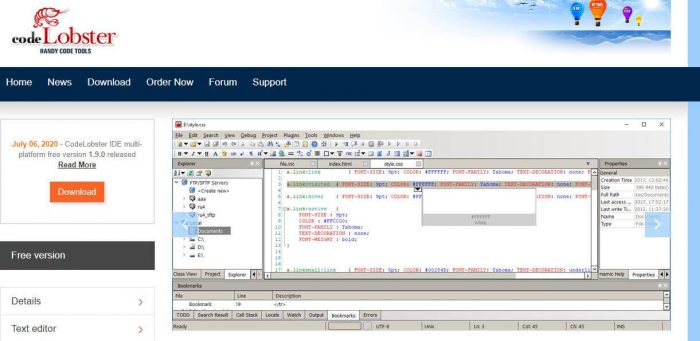 CodeLobster is a PHP IDE. The software can be used to develop a web application. It also supports HTML, Twig, CSS, Smarty, and JavaScript.
Features:
Simplifies the software development process
Supports WordPress, Magneto, Joomla, etc.
CSS code inspector
PHP debugging facilities
Advanced autocomplete options allow for easy coding
Pricing:
Free version
Professional version for $79.95 per 3 activations
Further updates cost $19.95 per year
17. AngularJS – best software development tools
AngularJS is an open source, structural and JavScript based framework used by web developers to design web applications in a dynamic manner.
Key Features:
AngularJS is fully expandable and works easily with other libraries.
AngularJS also works well with data-driven applications if the site is updated regularly as per the changes in the data.
Moreover, advanced features of AngularJS are Directives, localization, dependency injection, reusable components, form validation, deep linking, data binding etc.
Most important, AngularJS is not a plug-in or browser extension. It is 100% client-side and works on both mobile and desktop browsers like Safari, iOS, IE, Firefox, Chrome etc.
AngularJS offers built-in protection against basic security holes which include HTML injection attacks and cross-site scripting.
18. Dreamweaver
Adobe Dreamweaver is an exclusive software program and programming editor that is used for creating simple or complex websites. It supports many markup languages like CSS, XML, HTML, and JavaScript.
Key Features:
Dreamweaver is used across Linux and Windows operating systems including iOS devices.
Dreamweaver CS6 also provides you with a preview option with which one can look at the preview of the designed website on any desired device.
Furthermore, the latest version of Dreamweaver is used to design responsive websites.
Another version of Dreamweaver, named Dreamweaver CC combines a code editor and a design surface termed as a Live view to offer some advanced features like auto-completion of code, code collapsing, real-time syntax checking, syntax highlighting and code inspection.
Price:
For individuals: $19.99/month
For business: $29.99/month
And, for schools or Universities: $ 14.99/user/month.
19. Spiralogics Application Architecture (SAA)
SAA is a cloud-based development tool that is used to define, design, customize, and publish their software applications online without any coding.
Key Features:
Using SAA, the developers can preview the changes before issuing or deploying the applications.
The users also can select any pre-built application and customize them as per their requirement or can build it from scratch.
Most important, drag & drop controls, customizing the controls, embed & built-in HTML editor, Interactive dashboard builder, predefined processes, a graphical representation of workflows & seamless integration etc.
SAA also supports various platforms like Windows, Android, Linux, iOS etc.
Price:
Available for a 30 days free trial
The paid plans start with $25/month/user for Pro Subscription and $35/month/user for Premier Subscription.
20. Zend Studio
Zend Studio is a next-generation PHP IDE that is used for coding, debugging, prototyping and testing of mobile & web applications. In fact, Zend Studio is always considered as one of the best software development tools you need to know.
Key Features:
Zend Studio's 3x faster performance helps in indexing, searching, and validation of PHP code.
Zend Studio also helps in deploying PHP applications on any server that includes cloud support for Microsoft Azure and Amazon AWS.
Furthermore, Debugging capabilities offered by Zend Studio are using Z-Ray integration, Zend Debugger and Xdebug.
It supports best-in-class development tools like Docker and Git Flow.
In addition, Zend Studio works on Windows, Mac OS, and Linux platforms.
Price: Zend Studio software pricing for personal use is $89.00 and for commercial use is $189.00.
21. Postman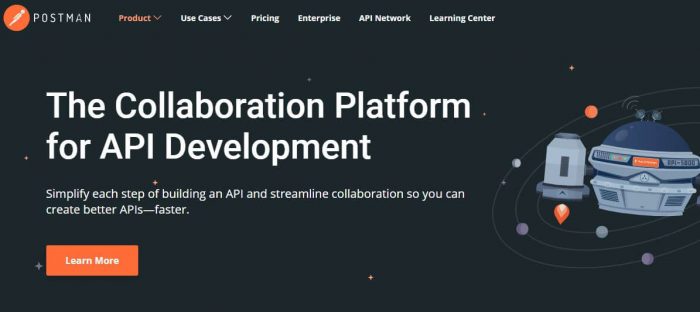 Postman is a collaboration platform for API development. The software allows you to streamline collaboration and create better APIs faster because of the simpler step by step application.
Features:
Send REST, GraphQL, SOAP requests
Automated testing
Generate and publish documentation to make API easier to consume
Monitor API performance
Collaborate in real-time
Pricing:
Free plan
Team plan for $15 per user per month
Business plan for $30 per user per month
Enterprise customizable plan
To Sum Up With Best software Development Tools
This is a comprehensive software development tools for any modern project. So, you can boost your productivity by using these latest easy to use and learn dev tools. This list will be updated. So, we hope this list helped you to some extent. And, don't forget to match up the software development tools features against whatever your company or project requirements are.
Any help with software development tool or services? Let's ArrowHiTech help you!
If you're considering software development services, you can explore more about us – ArrowHiTech. Above all, we are proud to be one of the most well-established outsourcing companies all around the world. In addition, with over 12 years of experience, we can provide the best software development services for your business.