The advent of sophisticated digital technologies has turned the traditional way that people communicate, collaborate, and do business on its head. Since the utilization of modern-day intelligence is a must, organizations need to embrace the new world of digital by journeying on a digital transformation path. Therefore, this catchphrase has become more and more prominent in the age of eCommerce.

Today, digitalization touches every part of our lives, affecting how we work, shop, travel, educate, govern, and live. Also, digital transformation is imperative for all businesses, from the small to the enterprise. As a result, expert marketers have to compete in the ever-changing digital landscape. So now, we would like to introduce to you guys what are the things you need to know when it comes to the term of digitalization.

What is Digital transformation?

Digital transformation involves using digital technologies to remake a process to become more efficient or effective. The idea is to use technology not just to replicate an existing service in a digital form, but to use technology to transform that service into something significantly better. This also can involve many different technologies but the hottest topics right now are cloud computing, the Internet of Things, big data, and artificial intelligence.

How important is digital transformation?

According to a recent survey, worldwide spending on digital transformation technologies – hardware, software, and services – hit $1.3 trillion in 2017. This is expected to spend to almost double between now and 2021 when the total amount spent on digitalization globally will surpass $2.1 trillion. Recently, digitalization efforts are running into roadblocks amid confusion, delusion, and resistance to change.
In a short survey, 62 percent said they had a management initiative or transformation program to make their business more digital. Just over half (54 percent) said that their digital business objective is transformational, while 46 percent said the objective of the initiative is optimization. So, all in all, even what the reason will be, companies, in general, will use this term as the top priority.

What does a digital transformation framework look like?

Although digital transformation will vary widely based on the organization's specific challenges and demands, there are a few constants and common themes among existing case studies and published frameworks that all business and technology leaders should consider as they embark on this term of use.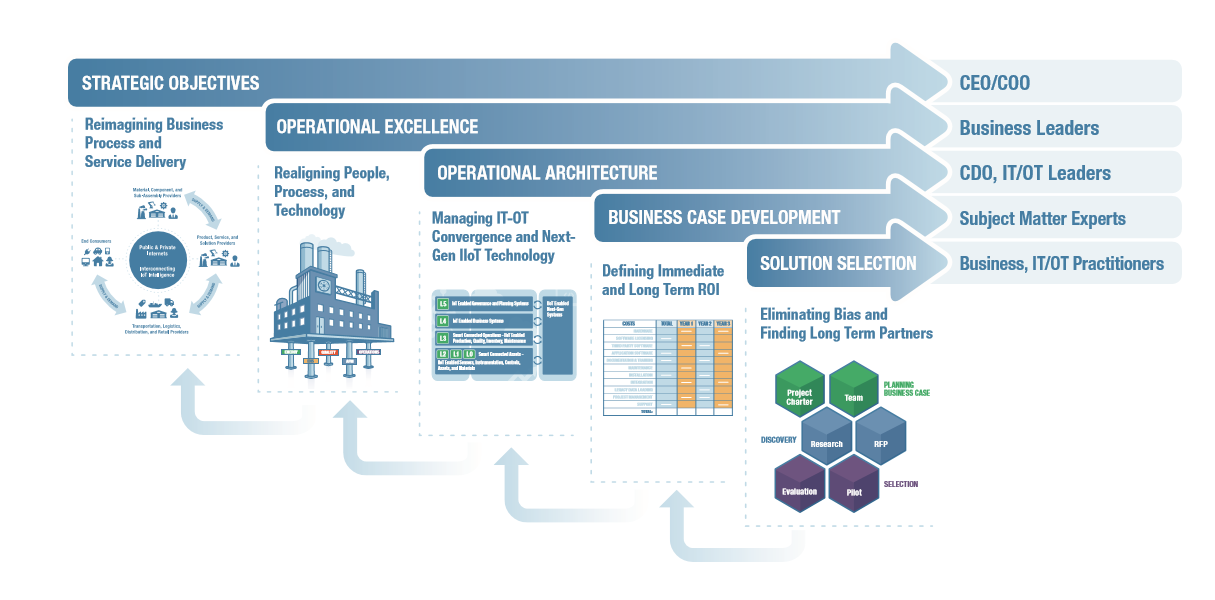 For instance, these elements are often cited:

Operational excellence
Operational architecture
Business case development
Strategic objectives
Solution selection
While each guide has its own recommendations and varying steps or considerations, CIOs (chief information officers) should look for those important shared themes when developing their own strategy.

What are the big trends in digital transformation?

Many different technologies and solutions will drive transformation in those areas, most notably machine learning and artificial intelligence, but instead, let's focus on benefits and threats making 2020 the right time to start digital transformation efforts.

#1. Customer Experience

We're all waking up to customer experience. Leaders are now ranking CX higher than data-driven marketing and content creation as the biggest opportunity for 2020. Delivering better customer experience affects all areas of the business – from customer acquisition, loyalty, up-selling, and cost reduction. However, customer experience is no longer just a marketing responsibility, but it can be more for digital transformation.

#2. Data & AI

Data and Artificial Intelligence are now working hand in hand to deliver personalized experiences in real-time. More leaders now understand the potential for AI to streamline insights and better reach customers. Do not bother investing in data if you won't also simultaneously invest in them for digital transformation to make it meaningful. As noted above, some of the biggest minds in tech are working to make it easy to do.

#3. API-based integration platforms

Using API-based integration might not be a choice but a matter of survival. In 2020, the decision to start such a digital transformation project will be easy, though. In particular, according to recent research, the integration platform implementation in companies across different industries shows an average ROI of 445% over 3 years. So, taking into account the exponential growth of data and the number of devices resulting from abundant connectivity.

#4. Blockchain

Blockchain is a decentralized peer-to-peer network that is used to record transactions. The main benefits are decentralization, transparency, and immutability. Particularly, according to the research, blockchain has the potential to disrupt industries using digital transformation across businesses. Also, blockchain can reduce transaction costs and improve cash flow. Moreover, it is predicted that blockchain will be fully scalable by 2023.

#5. Natural Language Processing (NLP) – the digital transformation trend to notice

Natural language processing (NLP) is about developing applications and services that are able to understand human languages. Some practical examples of NLP are speech recognition, for example, Google voice search, Google autocomplete, and language translation. Moreover, NLP provides businesses with numerous advantages and can be applied by many departments. By analyzing all the digital channels, NLP helps companies in tons of fields of study.

Final words

That should be it! Here is everything you may need to know about digital transformation for your business. All in all, we should ask ourselves: Could these trends for 2020 change? Absolutely, in the blink of an eye. But we think we're finally starting to see value shake out from a number of technologies that have been stalling in the past few years. And the excitement to see where it takes us is in our very eyes.

We – ArrowHiTech is proud to be one of the most well-established outsourcing companies all around the world. With over 12 years of experience, we can provide the best outsourcing services for your eCommerce business. If you have any questions, don't hesitate to contact us for a Free Consultation