Since the launch of the stable version 1.0, the Flutter apps development has started winning the hearts of developers worldwide. As an ambitious and robust mobile app development SDK by Google, Flutter enables developers to target both iOS and Android platforms at once with a single code. Also, this is drawing a lot of attention among entrepreneurs and users because of both native Android and iOS apps from the same codebase.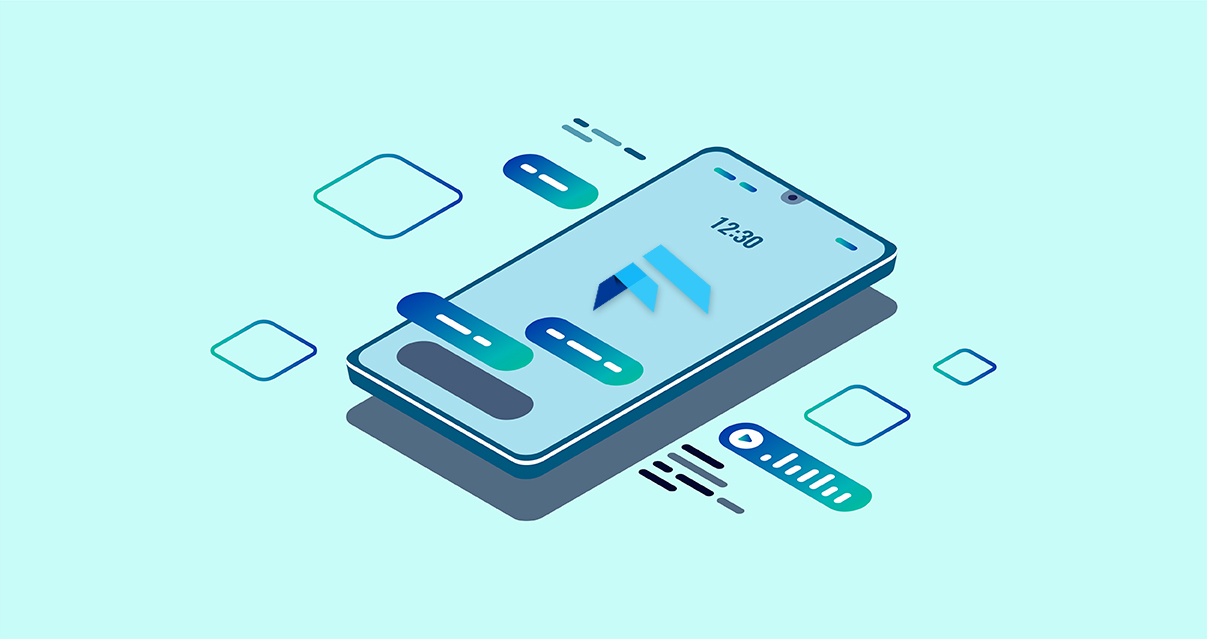 These days, the mobile app market is leaning toward a powerful user experience-driven app development process. As a result, it is also called a developer-friendly app development language because developers have to do less coding. Though Flutter apps development looks easy, as of now, it has many advantages and disadvantages, as well as some key characteristics to remember.
But first, let's start with the basics of this term.

What is Flutter apps development?
This framework is Google's open-source app developing platform that works for both mobile devices, Android & iOS. Flutter's basic structure is built upon programming languages like C, C++, Dart, and Skia Graphics Engine. Flutter for mobile app development is now a reputed framework that develops many online applications effectively at less cost. All thanks are to its features.
Some benefits when using Flutter apps development

#1. Rapid flutter apps development
Excellent and innovative features including Hot Reload and a single codebase for Android and iOS platforms can enable developers to build a feature-rich Flutter app in a short time. In-built features of Flutter can be readily integrated with both Android and iOS to give a native-like performance to the app while saving valuable time for developers. All in all, this could help developers a lot in code building.

#2. Easy learning curve

Whether developers have skills in Swift or Java, they can easily learn Flutter and build apps from scratch. Flutter is based on Dart, an object-oriented programming language, which is easy to learn for developers. All developers need to start the setup and build the first Flutter apps development by registering on the official site of Flutter. This is so easy for developers to get involved in a lot of Flutter-related field.

#3. Expressive interfaces
An appealing and user-friendly UI (User Interface) can attract a lot of people toward an app. Flutter, with separate widgets for Material Design and Cupertino as well as rich motion APIs and simple natural scrolling, assist developers to come up with expressive interfaces with a completely customizable widget. As a result, developers can also re-use code if necessary in the future.
#4. Cost-saving
This is so beneficial when it comes to the term of developing costs. All in all, we all prefer a cross-platform app development platform to build an enterprise app that works well across all known platforms. You can simply contact a mobile app development company to hire a team of Flutter developers to build an app for Android and iOS. In a way, this kind of app development saves a lot of bucks in development costs.
#5. Best community support
This is one of the biggest benefits of Flutter apps development. A thriving community of active developers can help developers resolve their issues quickly thereby saving their time and efforts. What's more, Google supports and maintains Flutter, which makes the platform highly reliable. It is easy to discuss new features and clear doubts on Flutter as the community keeps on arranging meetups and other events worldwide.
Related post: Top 12+ Flutter App Development Companies
Some disadvantages when using Flutter apps development
Some huge drawbacks that we want to mention:
The one disadvantage is that Flutter apps are bigger in size. Generally, Flutter apps are greater than 4MB.
We know that Flutter is a Google product! Apps built by Flutter are quite enjoyable in Android but face some difficulties in iOS. Google is working on it as they are looking forward to capturing the iPhone/iOS app development market in the USA.
Also, Flutter doesn't support third-party libraries and sometimes increases the programming task. However, if you plan an app properly, then Flutter can become the best.
Flutter does not support Android TV and Apple TV.
Though Dart Language is suitable for Flutter, its challenging nature makes coding sometimes difficult. But, you can overcome this with the support of Java, C++, C#, and Objective-C.
The key characteristics of Flutter apps development
#1. An open-source platform

Flutter is an open-source platform developed and backed by Google. You can transform your creative app idea into a perfect solution with the assistance of a reliable Flutter app development company in a cost-effective way. Built-in material design (for Android apps), rich motion APIs, and Cupertino Widgets (for iOS apps) are useful to make elegant and user-friendly apps.

#2. Rich widgets in Flutter apps development
The core idea of the Flutter platform is based on widgets. Developers can make an elegant and expressive UI by combining different widgets in line with the client's business model. The framework has rich widgets for structural elements, stylistic elements, and the like. Flutter app developers can also create custom widgets and remain assured of the native performance of the application.
#3. Single codebase

When it comes to developing an app for both Android OS and iOS, Flutter is an ideal choice because it needs a single code base for developing cross-platform apps with native-like experience. The mobile app development company can build a Flutter app that can perform like a native app in features, UX, and functionality. That way, a better product can be easily performed.
Final words
That should be it! Here are some of the benefits, drawbacks, and some notable characteristics that Flutter apps development has. All in all, mobile app development using Flutter enables companies to get versatile solutions while resolving many common issues. Startups and SMEs can also tap into opportunities with customized and feature-rich apps that can easily run on Apple and Android devices.
If you have any questions, don't hesitate to contact us