Even inexperienced WordPress users should have very few problems adding eCommerce functionality to their website thanks to the intuitive WooCommerce plugin. However, choosing between them may cause some trouble for you, as for lots of free WordPress themes out there on the market. So now, we – ArrowHiTech would like to show you guys some of the best free WordPress eCommerce themes for launching an awesome online store.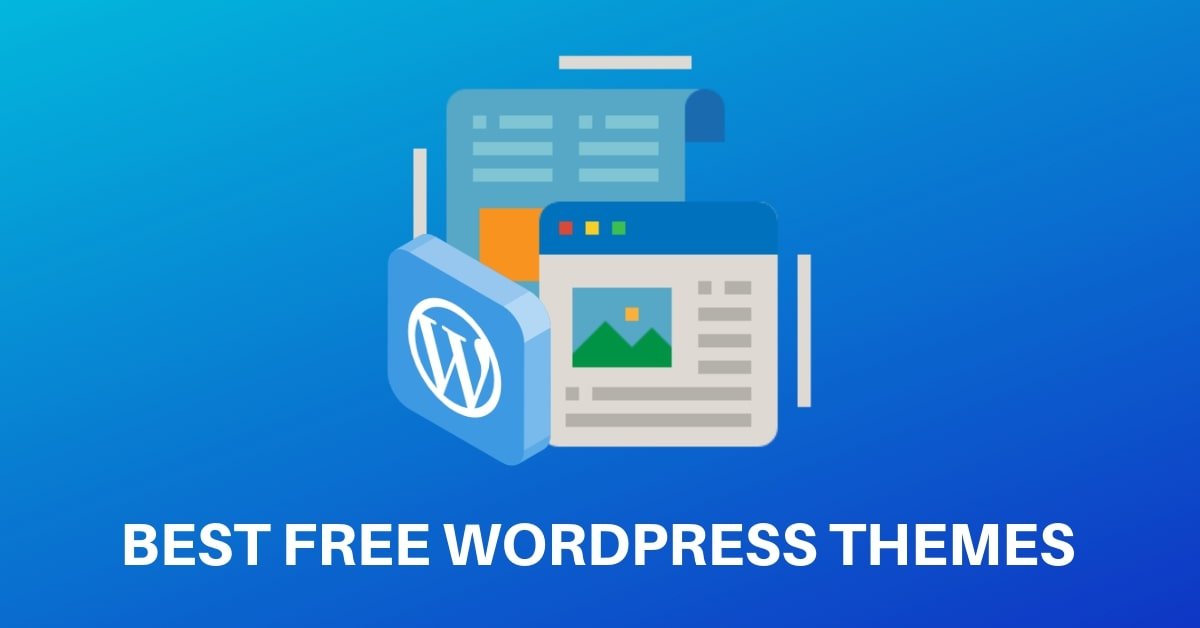 Also, we have just released Lusion – Multipurpose eCommerce WordPress Theme that is currently on sale of $19 for the NEW ITEM OFFER. By being the most unique multi-purpose eCommerce theme for shop online with clean and modern design, this theme will ensure the best business for your store. Check it out now: Lusion – Multipurpose eCommerce WordPress Theme.
Let's get to the main point, shall we?
#1. EOVO – Creative & eCommerce WordPress Theme – one of the best free WordPress eCommerce themes
EOVO – Creative & eCommerce WordPress Theme is designed with a stylish, modern & clean concept in mind to bring in high aesthetic for a creative website or eCommerce website. Furthermore, EOVO is built based on a powerful admin panel and a lot of useful Plugins. So, it's extremely simple to configure and build your site with minimal coding experience required.
Check EOVO now: EOVO – Creative & eCommerce WordPress Theme
#2. OceanWP: Free Multi-Purpose WordPress Theme
OceanWP is one of the free WordPress eCommerce themes that makes it extremely easy to create beautiful & unique websites with WordPress. You can use it for any type of website, including ecommerce or membership sites. With OceanWP, sites look beautiful on mobile and tablet screens too since it's got a responsive design.
#3. TheShop: Free WordPress eCommerce Themes
It is currently one of the most easy-to-use and free WordPress eCommerce themes, compatible with the popular WooCommerce plugin. TheShop includes a custom front page, fonts and color options, two menus, a slider for your header, and much more. TheShop also ships with an impressive range of customization options and design styles.
#4. Hestia: Free Multi-Purpose WordPress Theme 2020
Hestia is a stylish and modern one-page theme that's flexible for any type of website. It has a focus on speed and performance so your website will load quickly. This is included in the greatest free WordPress eCommerce themes chart, so you can enjoy the flexibility of a full standing theme that works for both simple or complex websites.
#5. Neve – Super Fast, AMP & Gutenberg – Ready WordPress Theme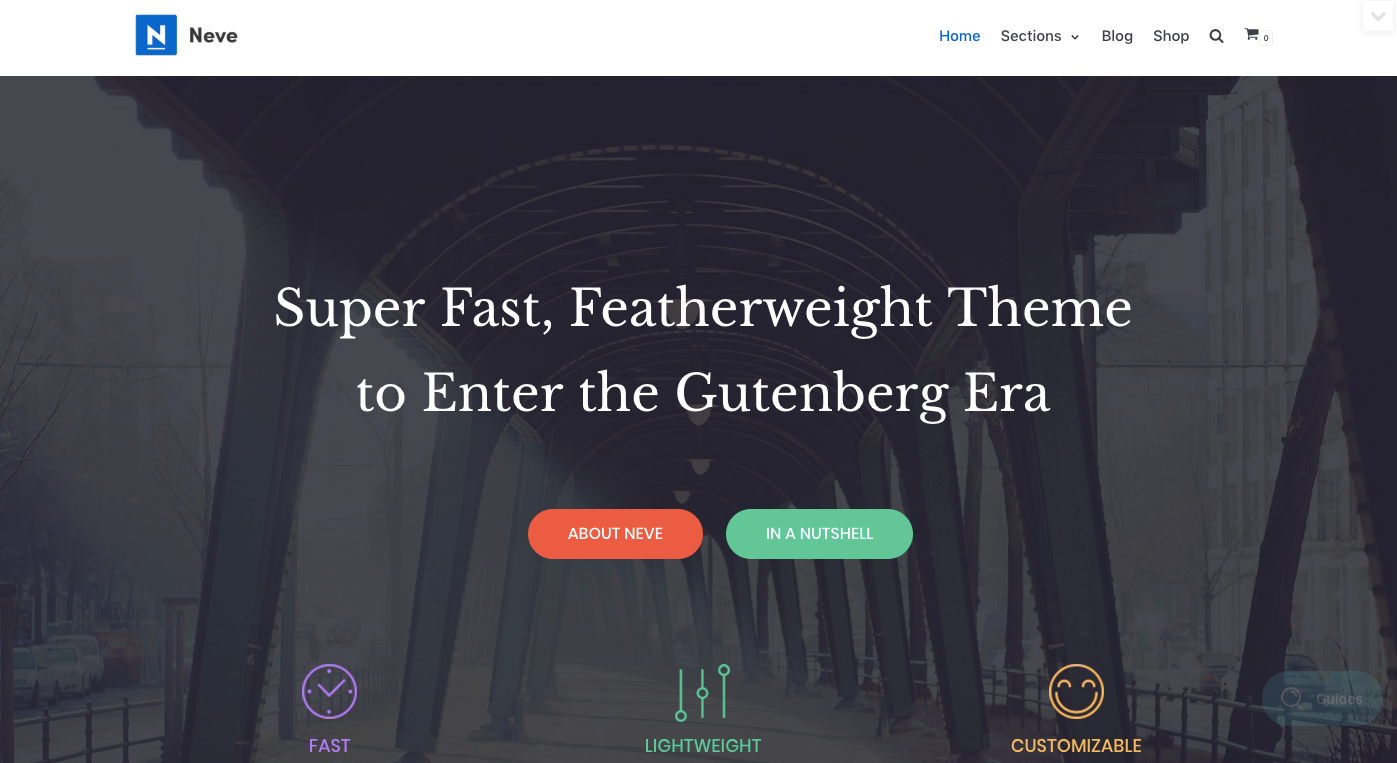 The Neve theme is a perfect choice if you want some free WordPress eCommerce themes that are built to load fast and one that's easy to customize. This is because of the mobile-first approach, the compatibility with AMP, and a lot of popular page-builders that make this kind of website building accessible for everyone.
#6. Zigcy Lite – Highly Customizable WooCommerce Theme
The free one of the infamous Zigcy, this theme was built entirely on Customizer which means you will have no problems getting your online store to look exactly the way you want. Also, there are a lot of beautiful and personalized features that this awesome theme can bring for your store. On top of that, the theme is easy to use and optimized to load fast.
#7. GeneratePress – Lightweight, Responsive WordPress Theme
GeneratePress is one of the most responsive, easy-to-use, and free WordPress eCommerce themes available on the market. The code is solid and lightweight, meaning your site is optimized for speed and performance. Also, you can have control over the broader layout, including margins, sidebars, footers, padding, etc.
#8. EightStore Lite: Amazing Free WordPress eCommerce Themes
EightStore Lite – is a free Ecommerce, WooCommerce theme to help you build online stores easily. This theme is probably the most feature-rich free WooCommerce theme, which allows you to create your online store in just no time. Along with functionality, typography options, and more, the EightStore theme has some powerful features for you to test out.
#9. Foodica Lite – Food Recipes Theme for WordPress
Foodica Lite comes with a custom widget and it's one of the best responsive WordPress themes around. It's a superb theme for creating food based blogs and recipe websites. In addition, it has a beautiful featured slider and WooCommerce integration. All in all, Foodica free WordPress eCommerce themes are packed with features to help you stand out.
#10. Make: A Free Drag and Drop WordPress Theme
You can build your own custom layout for your pages thanks to Make's intuitive drag-and-drop page builder functionality. There are also 110 different customization options, including unlimited colors, over 600 Google fonts, and custom backgrounds. What's more? The intuitive builder delivers clean, lean code, so you can trust your content remains portable.
#11. Tyche: Free WordPress eCommerce Themes
If you're looking for a simple yet powerful theme, Tyche is a good choice. This is because it features a beautiful design and plenty of powerful features and functionalities that you need to create a complete eCommerce website. It is fully responsive so that your site content or products on sale look attractive to the site visitors.
#12. Ghumti – Free WooCommerce Widgetized Theme
The Ghumti WordPress theme is one in other free WordPress eCommerce themes that would be a fantastic choice for anyone looking to start up a new web presence for an online shop. It uses the best clean SEO practices, responsive HTML5, and on top of that, it's fast, simple, and easy to use.
#13. Rife Free – a Creative Multipurpose Free WordPress Theme
Rife Free is a great portfolio and photography WP theme with 7 ready-to-use demo layouts. You can import it with a single click and have your site up and running in a few hours. The theme has a stunning above the fold area where you can highlight new arrivals or direct them to a particular category.
#14. ShopperWP – Best WooCommerce free WordPress eCommerce Themes
Shopper, as the name defines, is an eCommerce and business WordPress theme featuring a clean and chic design to it. The fully responsive and translation-ready theme adds the extra appeal to your site, which makes it intriguing and interesting for your users when they visit your site. Also, the theme can increase the traffic on your site.
#15. eStore – Clean WooCommerce WordPress theme
It's a sleek theme that you can download for free for any new eCommerce store. This is because it is fully compatible with WooCommerce and YITH WooCommerce Wishlist plugins. Also, this theme has a beautiful, responsive design, making it effective on all mobile devices. So, attracting customers and selling products will be a lot easier.
#16. Vantage – WordPress theme
For a free theme, Vantage offers a lot of functionality – including some awesome features usually reserved for premium themes. This is achieved through seamless integration with some of the best free plugins on the market today. Moreover, you have complete freedom to make your site your own, and this means it can be used in a wide variety of niches.
#17. Hypermarket: Free WordPress eCommerce Themes
In case you want to start an eCommerce project, the Hypermarket WordPress theme is one of the first things you need. This is because this theme offers a customizable, minimal, stylish & dedicated feature. Also, this theme offers you a site that can be accessed from any device, no matter the size or technology of its screen.
#18. Virtue – Free WordPress Theme
The theme uses a beautifully clean, modern, responsive design. This includes a gorgeous image slider, a stylish image carousel, and, further down the page, a blogroll with large featured images. Also, this theme supports a solid range of functionality, right out-the-box. This makes it a great theme for anyone looking to build an image-rich website.
#19. Sparkle Store Lite – Online Free eCommerce WordPress Theme
This theme is fully compatible with WooCommerce, is responsive, and totally customizable, making it a sure fit for creating any type of online store you can imagine. The design itself is minimal but that's precisely what makes it so compelling. It can be customized and adapted for any niche on your site.
#20. ZAKRA – Fast, Customizable & SEO Optimized Free WordPress eCommerce themes
Zakra is a flexible, fast, lightweight and modern multipurpose theme that comes with many starter free sites. To be more specific, this theme is responsive and can be used for fashion, tech, grocery, and any other type of store. What's more, the theme integrates well with Elementor so you can easily create a unique store layout.
#21. Shophistic Lite – Free eCommerce WordPress Theme
Shophistic Lite is a clean and beautiful theme for eCommerce. It comes with a grid homepage view and with multiple product filters. It offers an engaging design that makes it easy to use. The products are presented in an elegant and modern way and can be reviewed by every user. After all, this theme is compatible with major WordPress plugins.
#22. Education LMS WordPress – Free Theme
Education LMS is one of the greatest and most user-friendly education free WordPress eCommerce themes specially designed for university, school, college, or other educational institutions. The Education LMS theme has powerful theme customization options such as custom header media, courses, title bars, news, and more.
#23. Nozama Lite – Free E-Commerce WordPress Theme
Nozama Lite is a modern WordPress theme for eCommerce websites. This theme is built and optimized for WooCommerce. You can choose from multiple settings for product layouts, element visibility and give your buyers the ultimate shopping experience. All in all, it doesn't get much simpler than the Nozama Lite WordPress theme.
#24. Orchid Store – free WordPress eCommerce themes
Orchid Store is a clean and dynamic free WordPress theme for online store and eCommerce websites. This is because it is SEO-friendly and translation-ready. On top of that, the entire homepage is widgetized so all you have to do is drag and drop desired content into place. You can use it for any type of store, from fashion to tech ones.
#25. Shop Elite: free WordPress eCommerce Themes
Shop Elite is an amazing eCommerce theme that comes with a clean and professional design. This responsive WordPress theme is absolutely free and fully supports WooCommerce making it perfect for an online store. Also, with its clean interface and lots of customization options, you can now build any type of online store you want.
#26. Modern Store – a eCommerce & WooCommerce Theme
Modern Store is a clean and free eCommerce theme for WooCommerce shops. It features a minimalist aesthetic that is fully responsive to laptops, tablets, and mobile devices. Also, it incorporates an enormous assortment of highlights including an adaptable landing page layout, custom brand shading, header promotion segment, etc.
#27. Trusted – WordPress eCommerce Theme
Trusted WordPress theme is simple yet elegant with a fully responsive design. It has been designed to be modern and fresh and is suitable for many types of websites, blogs or e-commerce stores. It is designed to integrate with the WooCommerce plugin to give your site an attractive shop front.
#28. StoreVilla: Free WordPress eCommerce Themes
StoreVilla is a modern, clean and elegant WordPress eCommerce based theme that is powerful and yet user-friendly. The theme has a beautiful design and is a perfect choice for fashion, digital, jewelry, cosmetics stores online. And nevertheless, the theme is very easy to configure and customize and create an online store in no time.
#29. Storefront – Clean & Elegant Free WooCommerce Theme
It is a free ecommerce theme for WordPress, built to work elegantly with WooCommerce. Storefront comes with a clean and minimal design that's open for any kind of customization. It also has a responsive layout, so it will work on any type of screens/devices flawlessly.
#30. Shopical: Free WordPress eCommerce Themes
Shopical is an incredible, adaptable, and progressed, multipurpose WP free subject having an extraordinary mix with the mainstream eCommerce module; WooCommerce. The subject is very much upgraded that positions your site in the highest point of web indexes and clients will get a remarkable help from the group if there will be any challenges while utilizing the topic.
#31. Phlox: Free Elementor WordPress Theme
Phlox is one of the most powerful and free WordPress eCommerce themes available to download among official WordPress themes. This modern demo includes 4 pages besides the Home Page: About Us, Shop Page, Blog and Contact Us and all of them are easy to customize with Elementor Page Builder.
#32. Opstore – Free WordPress eCommerce Themes
Opstore is the theme that offers all the features you've come to expect from an online store template without feeling redundant. Some features you can choose from include header options, sidebar options, colors, fonts, and custom widgets. You can set up a blog and contact page as well to further build a relationship with your customers and prospects.
Final words
That should be it! Here is the best collection of dedicated free WordPress eCommerce themes for launching your own online store. All in all, the collection will help you a lot in segmenting and filtering the best eCommerce themes for your business. So, you should choose the perfect theme and best ecommerce development services for your eCommerce business. Also, we have just released Lusion – Multipurpose eCommerce WordPress Theme .Check it out HERE.