As a customer, you expect to download a free app from the store and simply start using it. That's why there's a lot of free apps out there on the market. As the free apps market have always outnumbered the paid ones, most of the people often ask a common question that – how do free apps make money. Naturally, developers who offer apps for free expect to pay in some other form.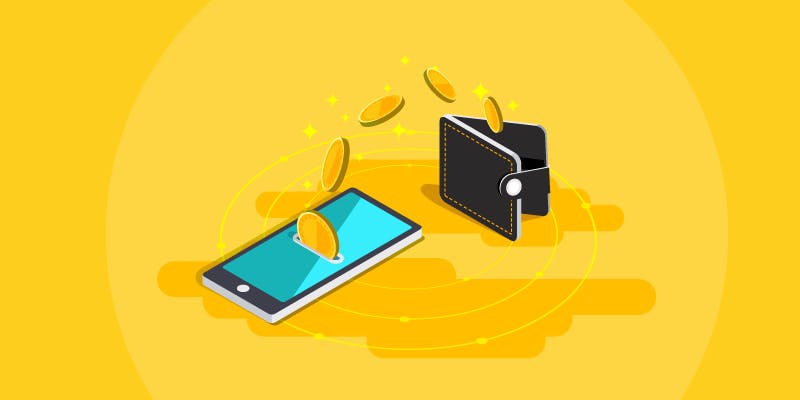 After all, it's no surprise that many business owners, investors, and early-stage entrepreneurs are planning on creating and monetizing a free mobile application. So if you are thinking of developing a free app and are unsure how a free app brings profit, the following article provides clarification. Now, we – ArrowHiTech would like to show you guys some of the most popular monetization strategies to answer how do free apps make money. Let's go!
#1. Advertising – the most popular of how do free apps make money
These days, mobile ads are the easiest and most common way to receive money from a free app. Currently, 7 out of 10 apps have embedded commercials that generate payments per its display, per click, or per install. You can get paid every time an ad is displayed (per impression), per click on the ad, and when a user installs the advertised app. Being a free version app, you can also run ad campaigns to generate ad revenue for a specific period of time
#2. In-app purchases
Another innovative approach to how do free apps make money is to sell premium functions in your free mobile apps. It is possible to offer virtual or physical items, premium functionality or bonuses, block ads, or open new app content. All these transactions are managed by the app store and the owner gets a commission from every trade. In-app purchase strategy has three categories:
Consumable: these items are used once, mostly in mobile games.
Non-consumable: these are features used permanently.
Subscription: this allows one to unlock additional content and features for a particular amount of time.
Related post: Costs of creating an app: The budget to create a powerful app
#3. Referral Marketing – the developed one in how do free apps make money
Referral marketing involves promoting a third-party product or service as a way to optimize revenue opportunities. There is even a separate direction in marketing – affiliate marketing. Informational content about an affiliate company is placed in the app and, based on clicks and installs, you receive rewards. There are different types of referral marketing models that publishers use in their development.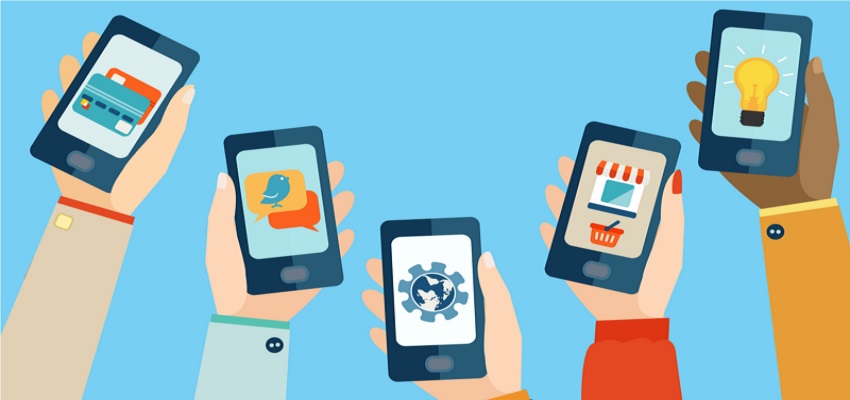 CPA (cost-per-action): you can either promote other apps, advertise products with pop-ups, or promote apps through an in-app store and earn money.
CPM (cost-per-mille, cost-per-impression): you receive payments based on the number of impressions, the advertiser is usually charged every 1,000th time
CPC (cost-per-click): you receive payment based on the number of clicks on a displayed app
CPV (cost-per-view): you receive payment based on the number of video views or other ad interaction
CPI (cost-per-install): you receive a payment each time the promoted app is installed via its ad in your product
#4. Sponsorship – a newly profitable model on how do free apps make money
Getting sponsorship is a profitable model to follow to make money from a free app. This model is usually available for developing apps that already have regular users. This can be the best strategy for monetization if the app publisher builds the right niche app for a targeted audience and launch it on behalf of another company. Yet, we need to consider sponsors whose target audience is the same as the one being addressed by the app.
#5. Subscription
If you can't discover other in-app payment methods, then this is the easiest strategy that you can make in order to answer how do free apps make money. App publishers can choose to offer free content in their apps for a time period and then charge users for a subscription fee that will allow them to access full content without any restrictions. This type of strategy is often used for cloud services, audio and video streaming, and online news services.
#6. Email Marketing – the ultimate strategy of how do free apps make money
This is like the ultimate strategy when it comes to making money from apps. This is a traditional technique of collecting user data, mostly emails and sending corresponding marketing materials to heat up the subscribers' interest in a product or a service. It is helpful when your user retention indices drop or when used to notify about new features, rewards, app news, etc. Though it may be old, the effect of this method is still remarkable.
#7. Crowdfunding
In this method of how do free apps make money, startups and companies share their idea on platforms like Kickstarter, Patreon, Fundable, Indiegogo, and Chuffed in search of donations to fund the development and promotion of the application. To be more exact, the app which you download from the store is free, yet, you may need to shed some cash for the donations of these apps. In general, apps of another category than games receive funding.
#8. Sell merchandises – the brick-and-mortar one on how do free apps make money
Another innovative approach is to sell merchandise in your free mobile apps. Many e-commerce businesses build free versions to sell physical goods such as toys, shirts, shoes, etc. Most physical items are sold with the help of free mobile apps. For example, the first successful free app merchant was the Angry Birds game. The game earned a revenue of $1m each month from plush bird toys alone, not counting the T-shirts, stickers, and backpacks.
Final words
That should be it! Here are some of the most popular strategies to answer the question of how do free apps make money. As for now, each method has its pros and cons, making it necessary to understand the product you would like to develop in the first place. However, trying out these tactics and analyzing what competitors are doing is a good starting point. Then, choose the best method wisely.
We – ArrowHiTech is proud to be one of the most well-established IT outsourcing companies all around the world. We are experienced professionals in the field of ECommerce, Web/Mobile Application Development Services, CMS website development as well as Salesforce and Software Consultant & Development.
If you have any questions, don't hesitate to contact us for Free Consultation!