With the number of available apps for download from the world's leading app stores totaling over four million, enterprises know all too well that answering this question: "How to market an app?" is the only way to stand out in today's app market. While focusing on mobile app development and building an app that functions properly is a central factor for success, if users' don't know the product exists, your hard work is worthless.
In other words, users churn through apps really fast, and increasing app store ranking is a process that takes time, without a dedicated marketing campaign, the chances of growing your userbase is close to none. So now, we – ArrowHiTech would like to introduce to you guys some of the most basic, yet strategic steps in order to answer this question: how to market an app effectively? Let's go.
Step #1. Determine a released date on how to market an app
There are two platforms that affect your released date: Google Play and Apple's App Store. Compared to Google, Apple has a strict review process that may delay your release, or you may encounter a setback you didn't anticipate. Planning far in advance will give you adequate time to prepare for your product's hard launch and allows you to foresee and contingencies that may occur.
Step #2. Conduct market research to understand your customers
One of the most common pre-launch mistakes is not doing market research properly. Before you begin any development work, you need to identify the key players in your specific app category. If your app doesn't address the user pain-points, then your product will simply not succeed. So, you have to provide a substantial amount of useful app market data on how to market an app.
Step #3. Create user personas
A user persona is a partially fictitious depiction of your ideal user. The persona may include personal background, preferences, interests, and unique identifiers. In-depth user personas can help you customize every aspect of your mobile product to each of your users' preferences and needs. By thoroughly outlining your target audience with user personas, you'll answer essential questions that will lead to how to market an app.
Step #4. Conduct a competitive analysis on how to market an app
Your app will have competition. Make a list of your top 5 competitors, their current price, pros and cons, and notable reviews. You could even go so far as to make a competitive matrix to determine how your app compares. Make sure your app doesn't repeat any poorly made features and think about what would make your app stand out. These are important considerations that should influence the question of how to market an app.
Step #5. Create your site
Mobile websites are the number one source of app installs. So, creating a site or a simple landing page will help your app become more appealing to the users. In addition to building hype around your app, having a pre-launch website is also a great way to do some early search engine optimization by starting to build your domain authority. It is also beneficial to showcase 5-star reviews on the site authentically.
Step #6. Outreach initiatives on how to market an app
One of the most overlooked aspects of how to market an app is to outreach initiatives by contacting influencers, publications, and bloggers to secure backlinks and provide honest reviews. Make a list of contacts that are relevant to your industry. Also, you should keep your pitch concise with a link to your press kit or landing page. That way, if they're interested in writing about your app, they'll have all of the information they need.
Step #7. Promote on social media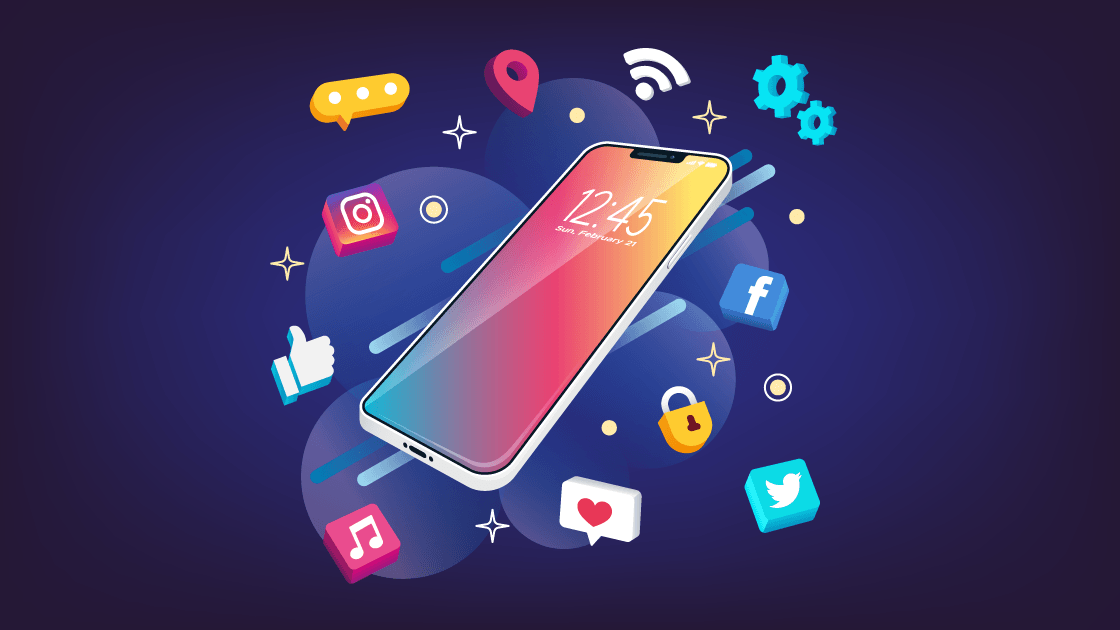 Facebook, LinkedIn, Pinterest, and other social platforms let you expand your app presence and allow you to directly communicate with your target audience. If your app targets specific age groups, identify the social platforms that are most popular with people in this demographic, and focus on them. Post and share not only promotional but entertaining and engaging content related to your app in order to build a community behind it.
Step #8. Create a content marketing strategy
During the phase of how to market an app, you should start writing blogs about your product months before you decided to launch your project online. When it's time to launch, you'll already be an authority in your niche with followers. Start simple and write a launch post, boast about the app's features, showcase screenshots, and videos. That way, your app will put a great impression on other binge users.
Step #9. Boost your ranking by paid strategy on how to market an app
After the app is launched, start rolling out advertising such as ads on social platforms like LinkedIn, which are extremely effective for user acquisition. Also, this is for a higher rank when users looking for your app. Once your app is ranked highly in search for a certain keyword, it will continue to rank for months after. The higher your app ranks, the more visible it is to potential users.
Step #10. Using in-app messages and push notifications
This step is when your users decide to purchase your app. However, keep them on using your app is presented as one of the most challenging tasks for you. So, using in-app messages as well as push notifications may as well be the solution. Mobile-specific rewards, specialized content access, coupons, special promotions, and other offers will help drive conversions and encourage engagement.
Step #11. Asks for feedback and analyze how to market an app further
If people are using your app constantly, it is a sign of having made a connection with the product. Give them the opportunity to express their opinions with a popup invitation to leave a review, but remember that user experience should not be sacrificed by this tactic. Then, after you have enough reviews, you can be able to analyze them in order to provide more services and market them better.
Final words
That should be it! Here are the most strategic steps on how to market an app properly and effectively. After all, these steps are just one of the best procedures that are available on the internet. There are many ways to target an audience and get more potential customers. So, we do hope that we've managed to provide at least one relevant insight for you and your business in order to flourish your app.
We – ArrowHiTech is proud to be one of the most well-established outsourcing companies all around the world. With over 12 years of experience, we can provide the best software development services for your eCommerce business. You can check us out now: ArrowHiTech services. Also, if you want to go through our showcase, you should visit our product page here: MageSolution and our portfolio: ArrowHiTech portfolio.
If you have any questions, don't hesitate to contact us via email support@arrowhitech.com or our phone number +84 243 7955 813. We would love to hear every feedback from you guys.