IT outsourcing is the latest buzzword these days. More and more businesses all over the world have perceived of IT outsourcing benefits and are turning to destinations like Vietnam, India,etc. for outsourcing their non-core business processes. So, what exactly is it and what are the reasons why companies outsource?
What is IT outsourcing?
IT outsourcing services are contracted IT services delivered directly to the customer. They are responsible for the upkeep and preventative maintenance of your IT infrastructure. In addition, they also provide onsite and helpdesk support as agreed upon in a service contract. These services can be utilized as a full-scale IT department or to supplement an already existing IT team to enable them to focus on larger scale company issues.
Reasons why companies outsource
Cost advantages
The most obvious and visible IT outsourcing benefits as well as reasons why companies outsource relates to the cost savings that outsourcing brings about. You can get your job done at a lower cost and at better quality as well. Due to the difference in wages between western countries and Asia, the same kind of work that is done over there can be done in Vietnam at a fraction of the cost. Plus, the quality of the services provided is high thereby ensuring that low-cost does not mean low-quality.
Save on labor, infrastructure and technology
Outsourcing eliminates the need for investment in infrastructure as the outsourcing partner takes the responsibility of the business processes and hence develops infrastructure for the same.
Hire, train, turnover. The revolving door of maintaining your own IT department can be very expensive. As a result, your employees are in a perpetual learning curve. The reasons why companies outsource is that you will be dealing with experienced staff and a company who bears the financial burden of keeping them educated.
Quick implement new projects is one of the reason why companies outsource
A quality outsourced IT service organization will have the resources to start new projects right away. Handling the same project in-house might involve weeks or months to hire the right people, train them, and provide the support they need. For instance, quality IT companies will bring years of experience in the beginning, saving time and money.
Level up the playing field
To clarify, most small businesses can't afford to match the in-house support services that larger companies maintain. The reasons why companies outsource is that it can help small companies act "big" by giving them access to similar technology as well as expertise that large companies enjoy. An independent managed IT service also provide a cost structure and economy of scale that can give your company a competitive advantage.
Supplement to your existing IT team
TO clarify, many larger businesses have the benefit of an in-house IT team. But in many cases, they can be taxed with performing minor fixes company wide. For instance, password resets, copier issues, software updates, and other general help desk requests. Bringing on an outsourced managed IT service can help save internal IT staff the valuable time they need to address both new projects and larger issues.
Time zone advantage
In addition, the other much touted benefit has to do with the time zone differential between your country and the location you are outsourcing to. Get your job done while you are closed for the day and wake up to your service being delivered. This unique advantage also gives you the benefit of round-the-clock business operations
Compliance and security
Is your firewall up to date? Do you have a DMZ installed? Have you ever audited your workstations and servers? Has your company implemented PCI security standards as well as work to maintain those standards? Have you prepared in the event of a disaster?  By outsourcing with a managed IT services provider who is familiar with PCI compliance standards, you can rest assured that your company is minimizing the risks. They are associated with maintaining client data, credit card numbers as well as sensitive competitive information. In addition, there are the securely backup this critical data in the event of a disaster.
Faster and better services
Make your service offerings better with high quality deliverables as well as decrease the lead time it takes for your product to reach the marketplace. Thus, it would faster in getting your ideas converting into products and better at delivering the value-added proposition.
IT outsourcing services and companies can be found globally
Everyone wants software development IT outsourcing company that understands your business objectives and culture.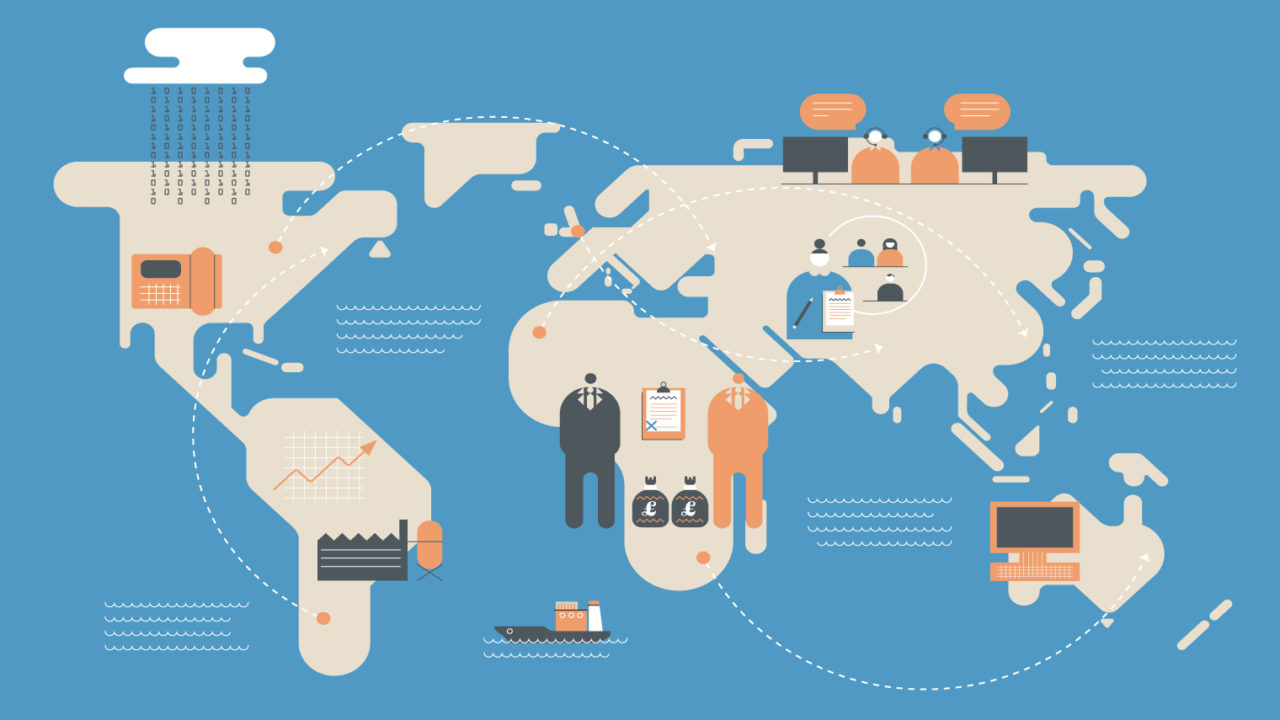 With the Internet, you now have access to a global talent pool. You also easily hire developers all over the world. Moreover, you're free to choose the best team based on their skill set, work culture, and price. Real-time communications tools like Skype, Webex as well as Slack make it easy to keep in touch no matter where your team is located. However, the easier it is to talk to your provider, the smoother the project will go.
To sum up
Understanding the necessity of an eCommerce website, our teams – of talented developers, designers and testers from ArrowHiTech are using most up-to-date technologies to deliver sophisticated IT outsourcing services and suitable e-commerce solutions with optimal cost/ performance ratio.
Why ArrowHitech?
ArrowHitech consistently delivers the most suitable solutions at affordable prices. After working with thousands of clients, you will be satisfied when counting on us. We are glad to transform your vision into successful reality!
We value every customer, treat them like family and build relationships on trust. For that reason, we are confident that we can bring the best IT outsourcing services at an affordable cost. If you have any questions about ArrowHitech, check out our Portfolio or home page right now – we welcome customers all the time! Contact Us Form