Software development outsourcing is certainly popular today. This is because businesses worldwide turn to third-party vendors to deliver fundamental solutions to reduce pressure on in-house staff. Other common outsourced services include accounting, customer support, social media marketing, and payroll processing. This term lets you focus on growing your business while lowering your time to market.
Your product remains in capable, trustworthy, professional hands. So, you get to focus on running your business. It's a key step to helping your business take off. So now, we – ArrowHiTech would like to explain further to you guys the reason why businesses should turn to the software development outsourcing for their projects. Let's get into it!
1. Lower costs
Outsourcing leads to cost savings as top software outsourcing companies are often located in countries with cheaper labor costs. You will gain from labor costs that are cheaper by over 89% in comparison to using labor in other countries like Vietnam. Additionally, the workload on your employees is reduced, and they can be allowed to do their productive work. It leads to additional benefits for the organization as it can remain productive as their extra needs are outsourced.
2. Time savings using software development outsourcing
With people working around the clock, your application is guaranteed to have a shorter time-to-market delivery. It means that more people will deal with various aspects of the software, specifically if you are a large organization that has a global presence, or you intend to begin operations globally.
Additionally, Terms and Conditions guarantees that your software development is carried out by skilled personnel who can deliver within a short time. This gives you a head-up against your competitors.
3. Flexibility
When you outsource, you don't have to spend time recruiting, hiring, training, and housing employees for projects. You also don't have to worry about scaling your employees in case your labor size changes project-to-project. The outsourced organization already has the employees and the required resources to meet your needs. Essentially, it is up to you to describe what you need, and your software development outsourcing company will address these requirements.
Also read: Software Development: In-house vs Outsourcing
4. Software development outsourcing company has a focused strategy
Outsourcing is an effective strategy to streamline business processes. Essentially, you have a focused strategy to gain a competitive edge in a technological race. The company has time to focus its resources on becoming competitive, allowing it to expand into new markets. The company can also choose to focus on its core functions as outsourcing frees up your resource for other activities.
Human resources tend to be costly, complicated, and change often. You should allow an offshore software development outsourcing company to handle your software development issues as you deal with your core duties and responsibilities.
5. Enhanced accuracy when hiring software development outsourcing company
Offshore software development will improve the accuracy of the project. The required software will achieve accurate results in minimal turnaround time. This allows you to come up with new needs and determine when they should be delivered. The outsourcing company can also suggest ways that you can improve the required software. In the end, you will have something that works efficiently. Moreover, when you have too much work, accuracy can decline.
6. Hire your software development outsourcing company globally
Hiring in-person developers is nice, but it has its challenges. Local developers may too rare, too expensive, or too underskilled. So, you might not have the office space or hardware to hire an in-person team. And the cost of hiring a full-time employee only for them to leave shortly after is incredibly expensive. You also want your software development outsourcing company that understands your business objectives and culture.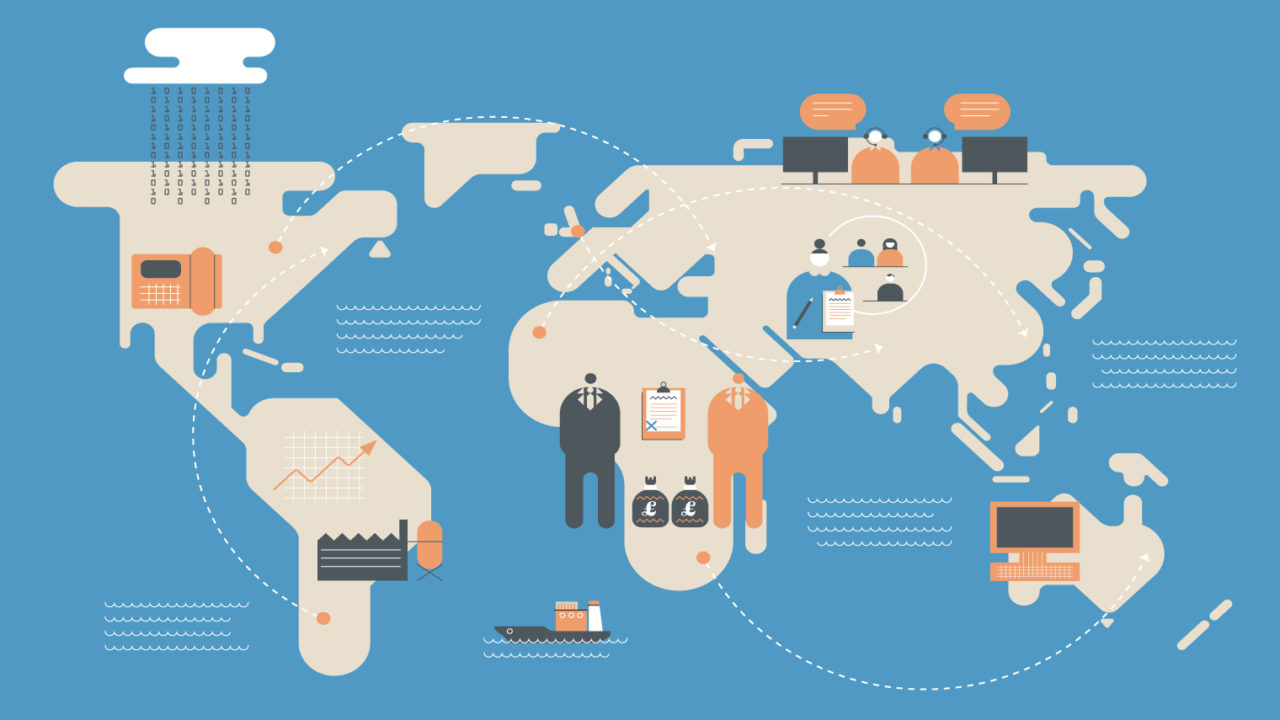 With the Internet, you now have access to a global talent pool. You can easily hire developers all over the world. Also, you're free to choose the best team based on their skill set, work culture, and price. Real-time communications tools like Skype, Webex, and Slack make it easy to keep in touch no matter where your team is located. However, the easier it is to talk to your provider, the smoother the project will go.
7. Have access to technical advances
Technology is evolving every day. So, we should keep up with the growing economy as well. Companies that chose to outsource can leverage technological advances. This will allow them to gain a competitive edge. Also, technology means that there is a diverse amount of big data to tap into to improve their business. By choosing software development outsourcing, you can get access to new perspectives. You can also meet innovative people with strong and diverse technology expertise.
8. Incubate with less risk while choosing software development outsourcing
Startup incubators are great, but they come with a cost. You usually have to relocate or give up some equity, which hurts when you're still building your business. So, in order not to get hurt, there are some ways to do that. You can mitigate risks for your business by choosing an outsourcing firm that has a high-quality project management system and a tried-and-true process for developing applications.
Final words
That should be it! Here are the major reasons why businesses should opt for software development outsourcing for their project. Outsourcing is a growing industry. So with any service, you need to shop around for the best deal. Remember, no two companies are the same. To succeed, you need a team that's fully aligned with your objectives and wants to see you succeed.
We – ArrowHiTech is proud to be one of the most well-established outsourcing companies all around the world. That is to say, with over 12 years of experience, we can provide the best software development outsourcing services for your eCommerce business. You can check us out now: Software development outsourcing service
If you have any questions, don't hesitate to contact us!